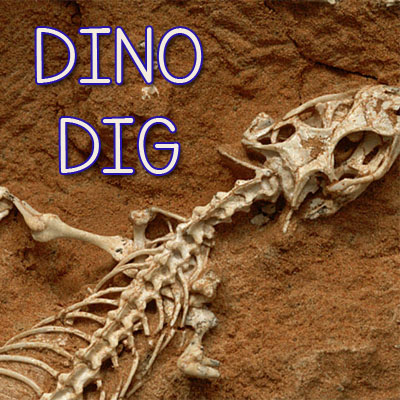 Wednesday, February 20 at 2 pm
Field Paleontologists Mike and Roberta Straka will construct a dinosaur dig site right in the library. Children will get a chance to dig for real dinosaur bones! Next, they will identify the bones and finally, they will place the fossils on a Triceratops cut out. They will actually build a Triceratops with the bones that they discover.
In addition, before each dig, Mike will present a 30-minute interactive fossil talk to get our Jr. Paleontologists ready to go on their dig. During the talk, Mike will cover how and where we find fossils. He will show some of our amazing discoveries from the time of the dinosaurs to the time of the ice age.
As a special bonus, after the dig each patron can spend time looking at Mike and Roberta's expanded fossil museum. Rare and unusual fossils that we have discovered will be on display.