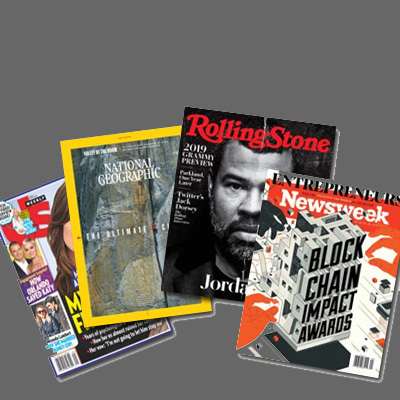 New for Manlius Library cardholders! Get popular emagazines on your device with no waiting, no holds, no limits! Create a new account and log in with your library card here.
RBdigital Magazines, the world's largest newsstand, offers full-color digital magazines for anytime, anywhere reading on desktops, mobile devices, and apps. Manlius Library's collection of popular digital magazines includes both new and backlist titles with no holds, no checkout periods, and no limits.
Online reading: Instantly read all current and backlist magazines on desktop and mobile browsers.
Two ways to read: Check out magazines and read them instantly on your desktop or mobile browser — or check out and download magazines through mobile apps.
Easy browsing and checkout: Browse the collection by newest issue, keyword search, genre and language to find your favorites and to discover new reading interests.
Helpful notifications: Sign up for weekly email reminders about your favorite magazines.
No limit and permanent checkout: Check out as many issues as you want and keep them in your account as long as you wish.