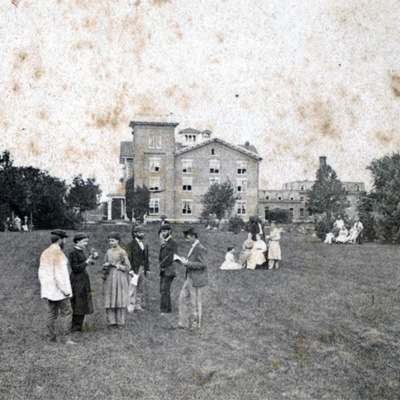 Tuesday, April 9 at 7 pm
Pierrepont Noyes was the son of John Humphrey Noyes, the founder of the Oneida Community. Noyes was one of the children of the eugenics project and was raised in the Oneida Community. He became the president of Oneida Limited, the silverware company, at a very young age and turned the company into a household name
Presenter: Dr. Jody Hicks
Visiting Instructor, Social Sciences, Social & Behavioral Sciences
Interim Program Director, Social Sciences, Spring 2019
The 2018-2019 series features noted faculty members from Cazenovia College whose topics cover the breadth and depth of the liberal arts—from the ethnic socialization of children to cancer and tumor suppressor genes.
All lectures begin at 7 p.m. with ample time for questions and conversation following each lecture.
The Great Minds/Great Ideas Library Lecture Series is made possible through the generous support of Patricia Stacy Healey, class of 1962, and Helen Stacy.