You can request rooms for your group or organization online or by calling (315) 682-6400. Read more about our meeting room use policy.  
Want coffee, snacks or technology? Email Bill Loveland with questions and requests. Coffee is $10 for 10 cups, baked goods are $1 – $1.50, and technology is free!
The Community Room accommodates up to 55 people: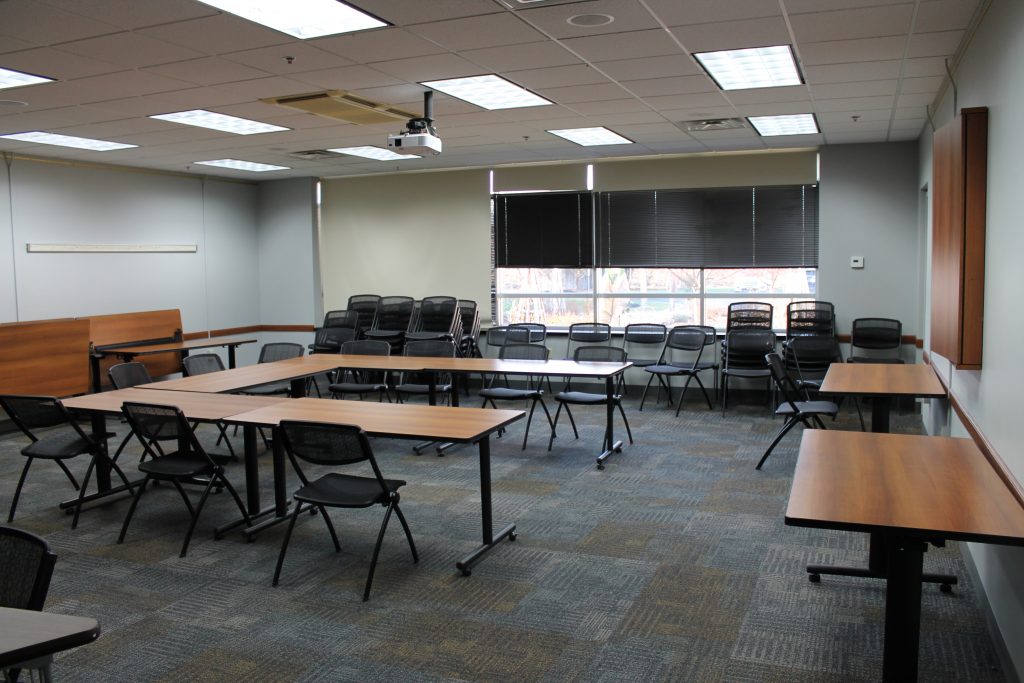 The Conference Room accommodates up to 25 people: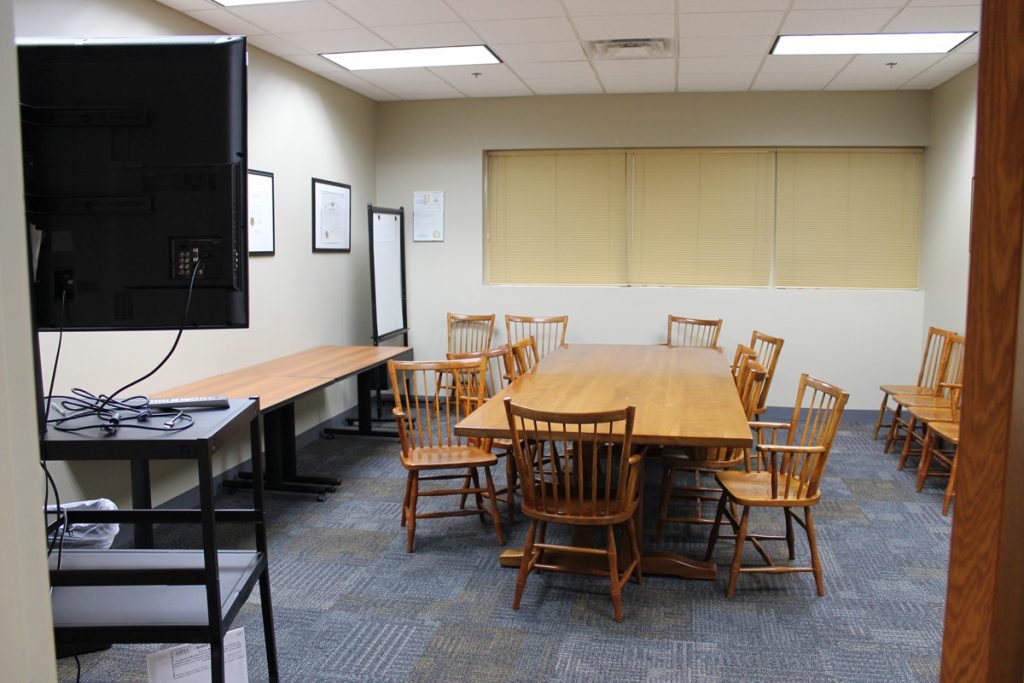 The Story Time Room accommodates up to 75 people: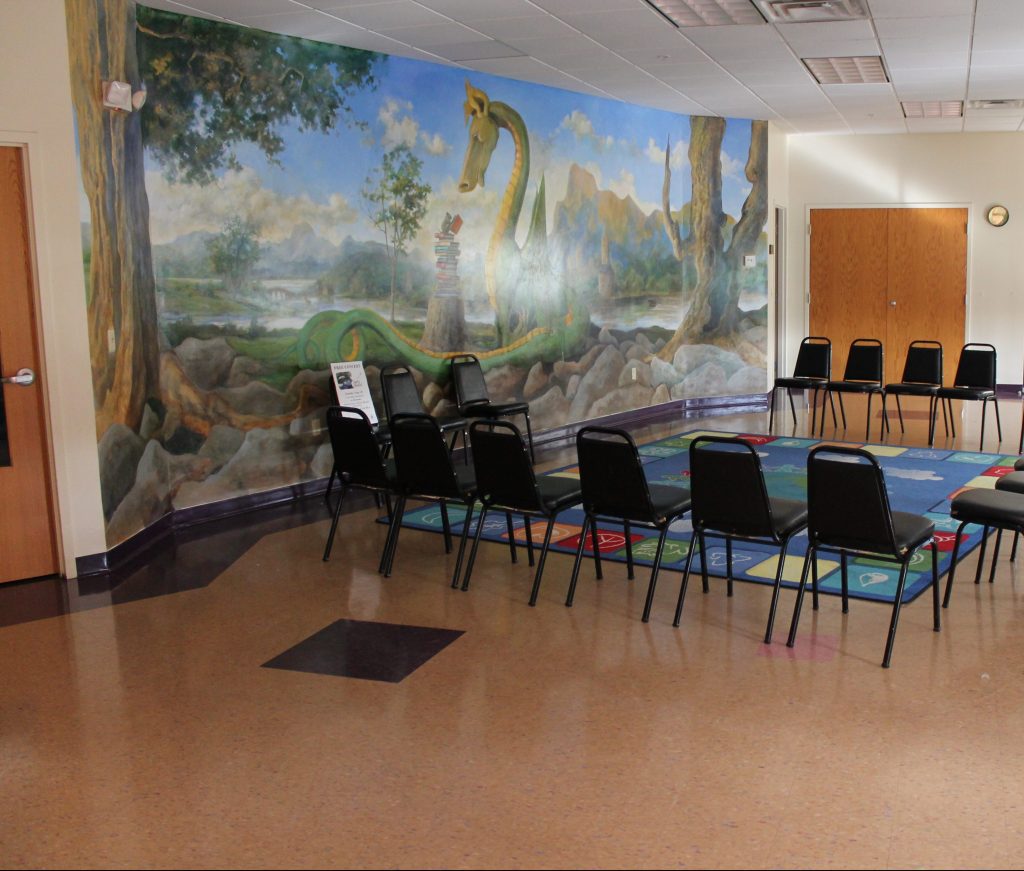 Display Window
Manlius Library has a large display window near the front desk. Local nonprofits may reserve this space for up to one month.
Email Bill Loveland to make a request.
The window is 2′ 4″ in depth, 8′ 6″ wide, and 5′ 6″ tall.