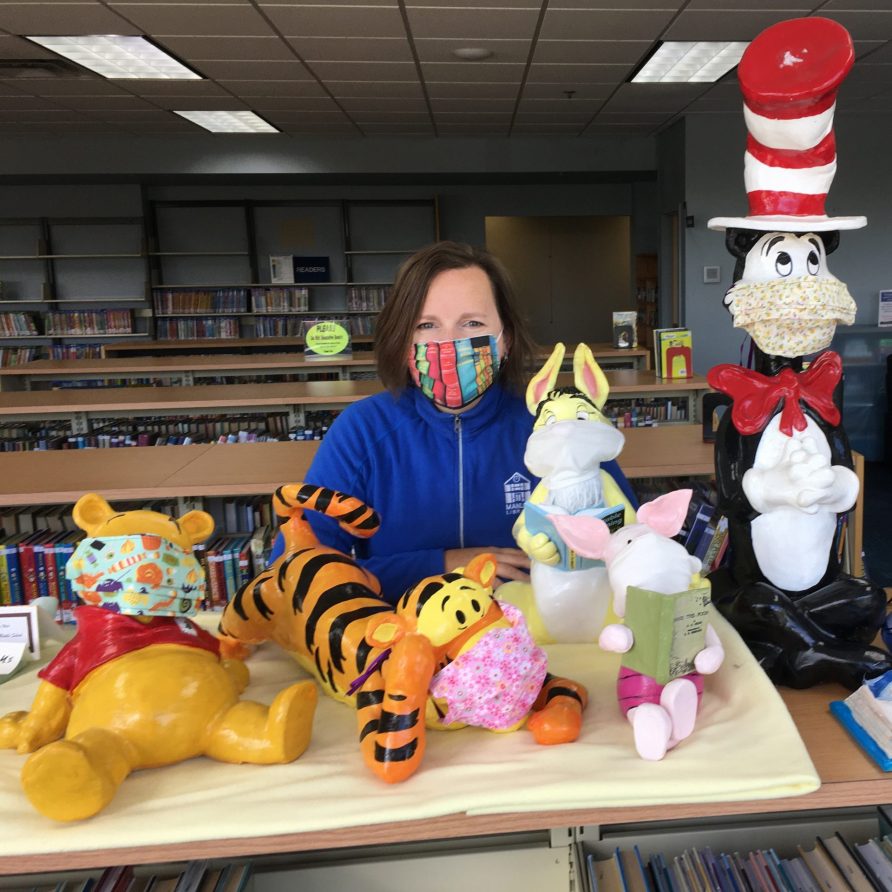 Check back regularly for the latest updates!
Get a library card online!
If you don't already have a library card, get a virtual one now to access our online resources. Visit this page to get started. Once you've finished registering for an online library card, you'll have access to online content that includes downloadable and streaming ebooks, audiobooks, videos and music, online learning opportunities, and research databases.
Zoom Help
Please visit our Tech Help page if you need help getting connected to Zoom!
Online Story Times with Miss Karen & Miss Windy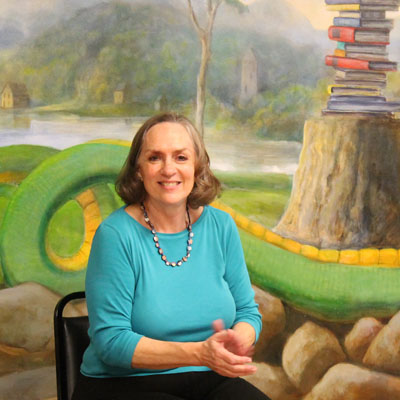 Check out our weekly schedule to to see Miss Karen and Miss Windy via YouTube or Facebook Live through the week. Recordings will be posted below:
Mondays at 9 am : Toddler Story Time (on YouTube)
Mondays at 10 am: Jigglebugs (on Facebook)
Tuesdays at 9 am: Preschool Story Time (on YouTube)
Wednesdays at 9 am: Toddler Story Time (on YouTube)
Wednesdays at 7 pm: Pajama Story Time (on Facebook)
Thursdays at 9 am: Preschool Story Time (on YouTube)
Each of Miss Karen's Story Times will be posted to this playlist on our YouTube channel.
Sharin' with Miss Karen
Miss Karen misses her friends and wants to see you! Select Mondays at 2 pm, Miss Karen will share pictures from her friends showing what fun they've been up to. Have a grown-up email Miss Karen your pictures at kporcello@manliuslibrary.org so that we can see what fun you're having! Videos will be posted to this playlist on our YouTube channel.
What's New For You in the Children's Area!
Fall Programs
Weekly Programs
Create Your Own!
Visit the Create Your Own playlist on our YouTube Channel to see Miss Windy's fun projects! All of Miss Windy's Create Your Own ideas use recycled materials and inexpensive items you can find at your local dollar store.
Homework 911
Miss Windy to the rescue! Need help organizing your school work area, or ideas for studying and time management? Hoping for general inspiration to begin a homework assignment or starting a new school project? On Wednesdays at 4 pm, ask Miss Windy! Best for grades 2-5. Registration is required. Please visit our event calendar to sign up!
Up & Atom!
Wonder what science fun Miss Windy is "Up & Atom" to today? Every Thursday at 3 pm, check out this week's video on the Up & Atom playlist on our YouTube Channel. It will be out of this world!
Foodie Friday
YUM! Every Foodie Friday, join Miss Windy to learn about a new food, an easy recipe or inspiration for your family to try something new! Tune in weekly to see what Foodie Miss Windy is up to! Videos will be posted to the Foodie Friday playlist on our YouTube Channel every Friday at 3 pm.
Young Naturalists
Join Miss Rebecca to learn about a new topic of ecology and nature every week, geared to kids ages 7-12! Sessions are held on Tuesdays at 4:15 pm. Sponsored by the CNY Chapter of the Izaak Walton League. Please register via this URL to receive the access link in your email!
11/10: Elephants
11/17: The Thanksgiving Address
11/24: No class in observance of Thanksgiving
Archived Programs
For some of our older virtual programs that can still be enjoyed from home, please visit this page.
Need Help?
Email us anytime at help@manliuslibrary.org with any questions and we will get back to you as soon as possible. We are regularly monitoring this email on weekdays from 9am – 5pm.
Other
Click here for information on accessing some great resources online for all ages.
Have Spotify? Click here to see Miss Windy's Jigglebugs playlist!
Parents, click the image below to download the New York State Parent Guide from nysparenting.org, which offers an array of expert parenting resources to support parents navigating the COVID-19 pandemic.