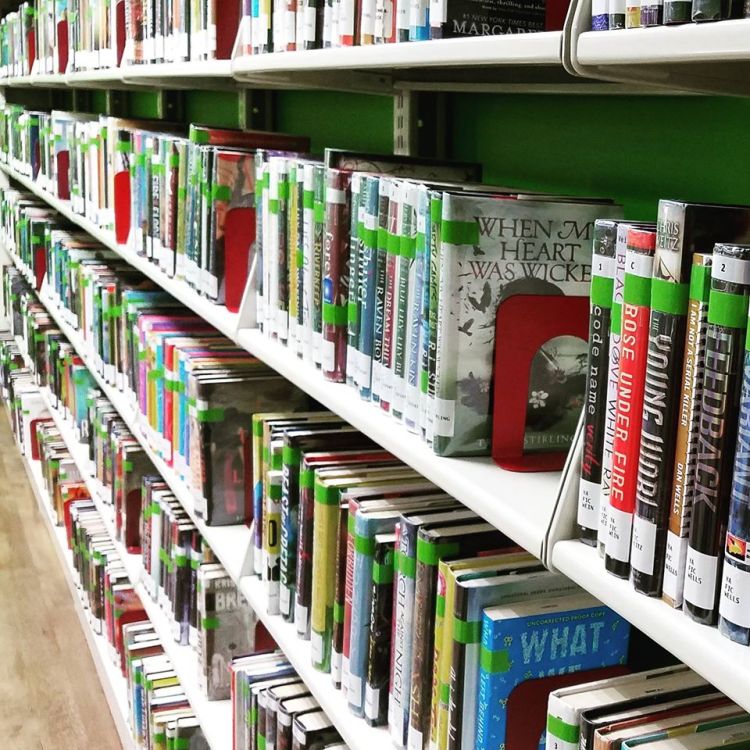 Check out our new blog for teens! Lorie will be keeping this blog updated with the latest information for tweens and teens at Manlius Library.
Interactive Virtual Teen Room
You can view a large screen version of our virtual teen room here!
Get a library card online!
If you don't already have a library card, get a virtual one now to access our online resources. Visit this page to get started. Once you've finished registering for an online library card, you'll have access to online content that includes downloadable and streaming ebooks, audiobooks, videos and music, online learning opportunities, and research databases.
Zoom Help
Please visit our Tech Help page if you need help getting connected to Zoom!
Fall Programs
Teen Trivia
Every other Wednesday at 7:30 pm
Join Lorie on Zoom and Kahoot for Teen Trivia! Compete for a themed prize pack to be picked up via our curbside service. There will be prizes for the top 3 live scores.
Please email Lorie for the invite link. You'll need both Zoom and Kahoot (on separate devices) to play the live game, but you don't need an account on either to play. Can't play live? We'll post the pin on social media to play just for fun and on your own time.
Upcoming Themes:
November 18: Friends (TV Show)
December 2: Harry Potter
December 16: Christmas
December 30: '80s
Teen Book Tuesdays
Lorie's spotlight on new teen books and reading recommendations come out every Tuesday at 4pm!
Teen Take & Make (Ages 10-18)
A new kit every week, and a new video every Thursday at 4 pm EDT! Registration for each kit begins one week before the video drop date and continues until kits are gone. All videos will be posted to the Teen Take & Make playlist on our YouTube channel.
Register on our event calendar (each artist should register separately), and then email Lorie to arrange a take and make kit for curbside pickup. You can follow along with the week's video or use the included instructions to make something special!
Upcoming Kits:
November 12: Sheet Music Art
November 19: Weave a coaster
December 3: Paint a Winter Scene
December 10: Make an Ornament
December 17: Create a Memory Jar
Check out our YouTube playlist for tutorials for past kits!
Middle Grade Mondays
(On hiatus) Join Lorie on the Manlius Library YouTube channel for a fun hour of book talks, art/craft/steam, and other fun activities!
Need Help?
Email us anytime at help@manliuslibrary.org with any questions and we will get back to you as soon as possible. We are regularly monitoring this email on weekdays from 9am – 5pm.