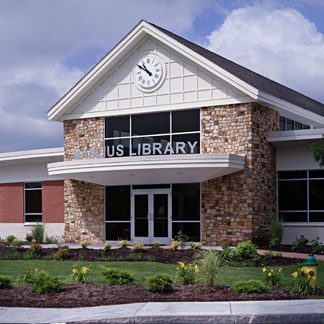 Need Help?
Email us anytime at help@manliuslibrary.org with any questions and we will get back to you as soon as possible. We are regularly monitoring this email on weekdays from 9am – 5pm.
Announcements
All programs, outreach, and room reservations at Manlius Library are canceled until further notice. We apologize for any inconvenience presented by these programs being canceled.
No fines will be collected for items that become overdue during this time.
We are not accepting any book donations at this time. Please do not leave any items outside of our doors. Syracuse.com has compiled a list of places accepting donations elsewhere in Onondaga County.
Get a library card online!
If you don't already have a library card, get a virtual one now to access our online resources. Visit this page to get started. Once you've finished registering for an online library card, you'll have access to online content that includes downloadable and streaming ebooks, audiobooks, videos and music, online learning opportunities, and research databases.
Virtual Programs
Looking for information about our virtual programs? Visit our event calendar, follow us on social media, and sign up for our eNewsletters to stay up to date with the latest!
You can also visit the following pages for age-specific programs and resources:
Mental Health Resources
Need help coping with the COVID-19 pandemic? Visit Project Hope, New York's COVID-19 Emotional Support Helpline.