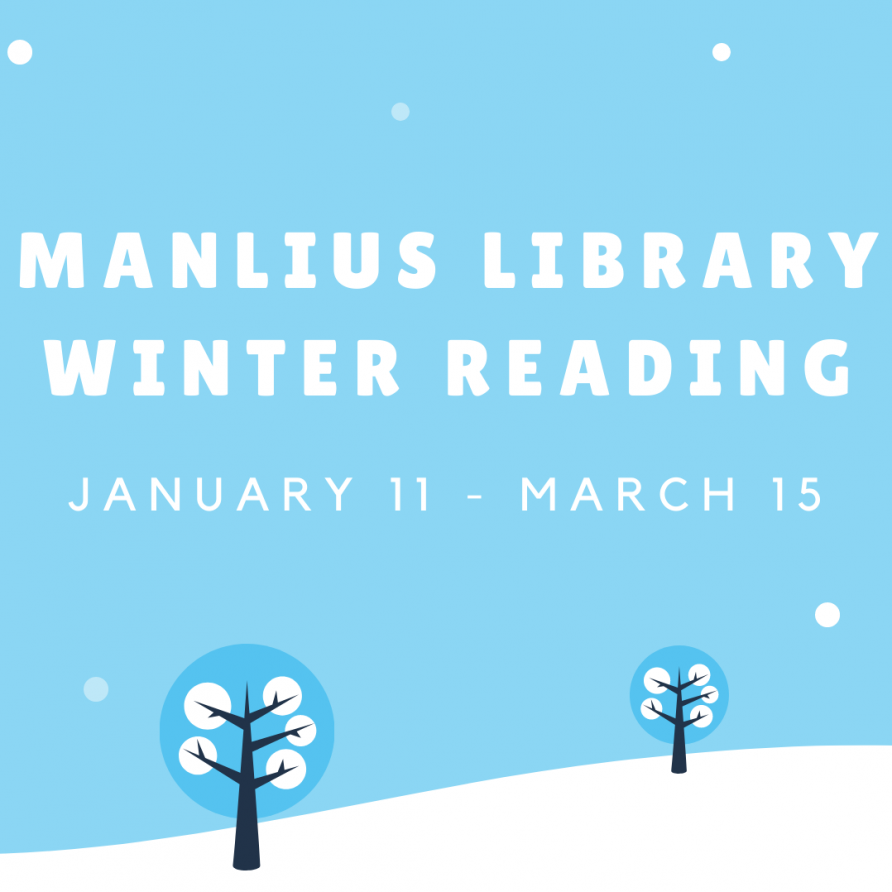 January 11 – March 15
Welcome to Manlius Library Adult Winter Reading! This program is designed for patrons aged 18+ to encourage well-rounded, life-long reading habits. Running virtually this year from January 11 to March 15, there are two tracks for prizes, Winter Reading Classic, and Winter Reading Bingo. To sign up for Adult Winter Reading, please visit http://manliuslibraryny09.readsquared.com/
Winter Reading Classic: Report each book you complete this Winter for ten points. Every fifty points earns you a virtual raffle ticket, which can be used to enter drawings for this year's raffle prizes. Each basket features a gift certificate to a local business, including Cafe Kubal, Mrs. Kelder's Cakes, and Sky Top Coffee. Drawings will be held on Tuesday, March 16.
Winter Reading Bingo: Complete fun challenges to earn tickets for the chance to win this year's Grand Prize, a six-month gift subscription to Audible. A ticket is earned for each completed line. The Grand Prize drawing will be randomly selected on Tuesday, March 16.
We also have free reading journals available upon request, please email programs@manliuslibrary.org to set up a pick up time!