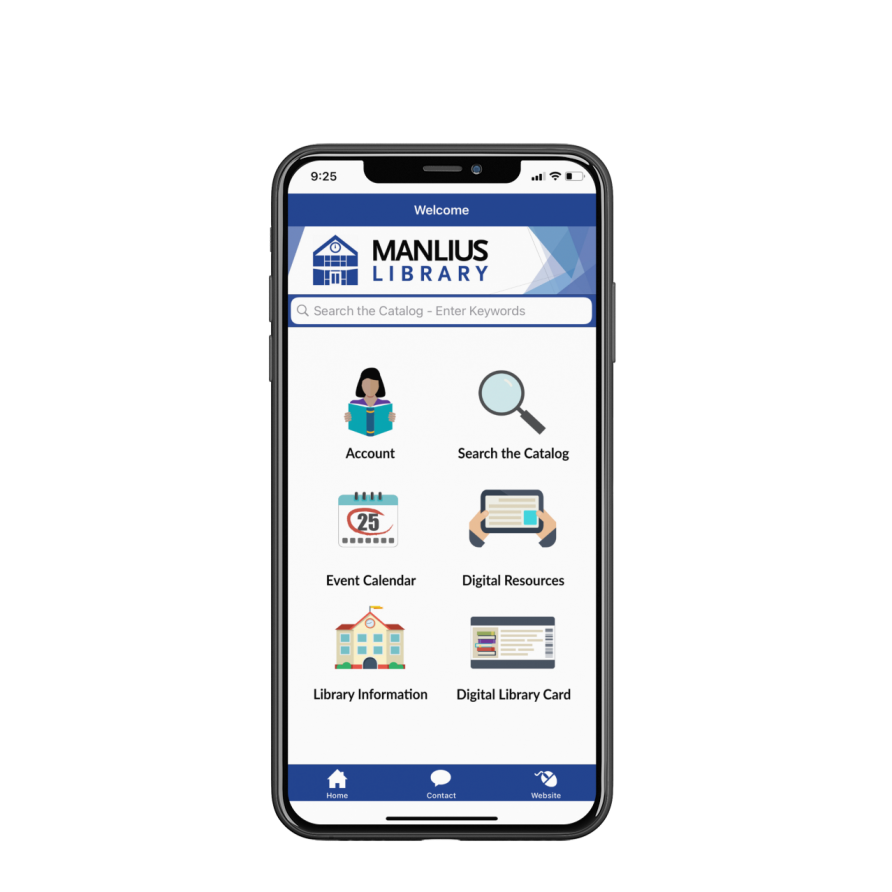 We're excited to announce that we have a new mobile app! You can search the OCPL catalog for materials, place and cancel holds, manage your account, renew items, learn about our new services and programs, and more!
To download, please visit the app store on your tablet or mobile device (on iOS devices, the App Store; on Android devices, the Google Play store). Just search for "Manlius Library" and our app will be the first entry. Launch the app, enter your library card information, and you're all set!
Questions? Call us at 315-682-6400 or email our help desk.
With the app, you can:
Access the entire OCPL Catalog:
Search for books, movies and music and more
Place holds
Scan/Search an ISBN to place a hold
Manage your account:
Renew items
Check the status of your holds
Cancel holds
Check due dates
View your account balance
Check out items with the in-app digital library card
Learn more about our library:
Find our location and directions
Get our hours
Check our calendar to learn about and register for our upcoming programs
Visit our website
Access our digital resources
Ask a question:
Click to call feature
Click to email feature