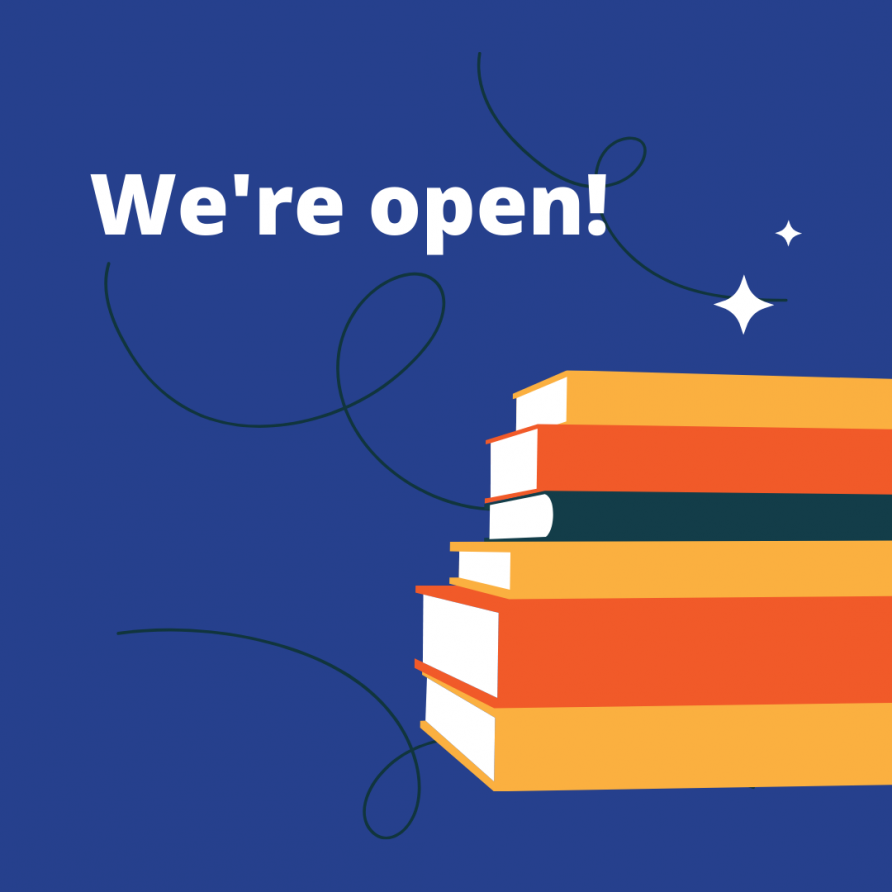 Our hours are as follows:
Monday through Thursday from 10:00 am to 9:00 pm
Friday and Saturday from 10:00 am to 5:00 pm!
Curbside Pickup services will remain available during our open hours.
Curbside Pickup
If you have holds to pick up, please visit our event calendar online our via our new mobile app to register for a pickup time! If you need assistance with signing up, please call 315-682-6400.
Want a librarian's expertise in selecting your items? Please visit this link to fill out the Reader's Advisory form.
For Your Safety
Manlius Library has made numerous changes to protect the safety of our staff and patrons.
Unvaccinated patrons over the age of 2 are required to wear masks covering their mouth and nose and should maintain social distancing.
Glass barriers have been installed on the circulation desks and staff areas have been modified to provide safe distancing between staff and between staff and patrons, along with other updates that remove "touchpoints" and provide hand sanitizer throughout the building.
UV filters have been added to our HVAC system and we have increase the amount of outdoor air that comes into our building.
Public computers have been spaced further apart throughout the library to allow for social distancing and are disinfected between uses. Public computer sessions will be limited to one hour a day, and cannot be extended.
Toys are not available in the children's area and games/puzzles are not available in the teen room.
An additional self-checkout station is available in the children's area.
Please be certain to wash your hands or use hand sanitizer after being in public areas.
The café will be closed until further notice.
Rooms will be unavailable for reservations until further notice.
In-person programming is postponed until further notice (with the exception of limited outdoor programming), but please check out our virtual programs!
Thank you for following these guidelines to keep our staff and our community safe!