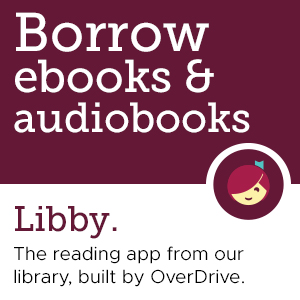 If you're an OverDrive app user, make plans to switch to OverDrive's excellent new app Libby in the coming months.
In February, the OverDrive app will be removed from app stores. While it will still work on devices where it has already been installed, it will no longer be supported/updated, and will likely stop working by the end of 2022, so OverDrive recommends that their current users switch to Libby. Libby still has all of the great OverDrive content you love, and more!
Borrow ebooks, audiobooks, and magazines to read on your phone or tablet using the Libby app by OverDrive. You can even send and read your borrowed ebooks to your Kindle ereader (U.S. only)! It's free and easy to get started for new users and a streamlined experience for current OverDrive app users. Learn more at overdrive.com/apps/libby/.
If you currently use the legacy OverDrive app and need assistance, visit https://help.overdrive.com.