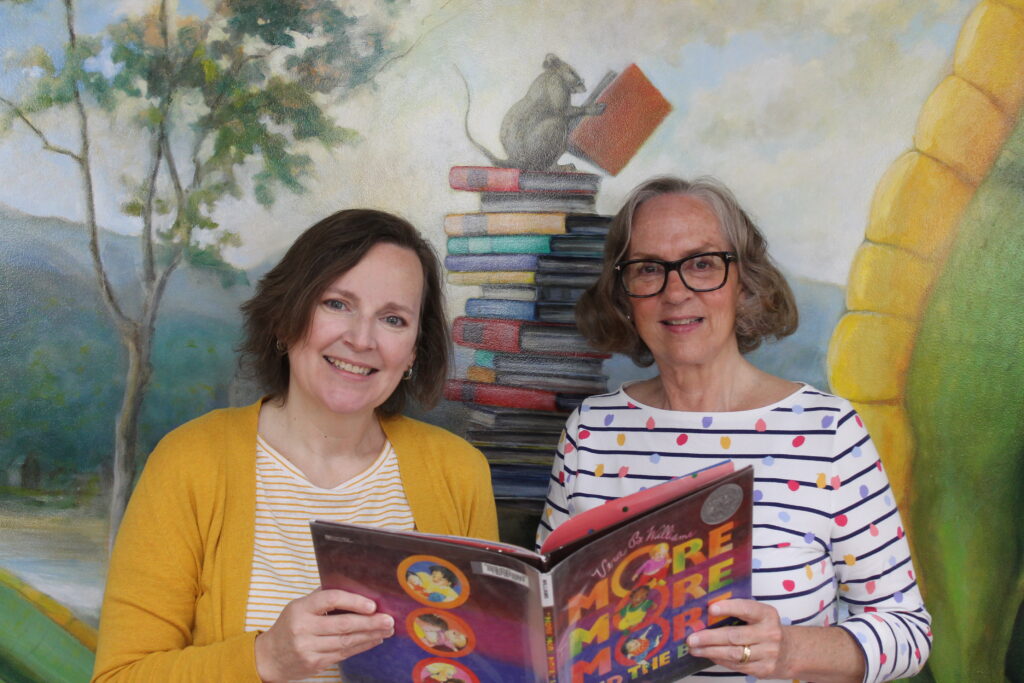 Our story times are back and live inside our library's Story Time Room for the first time since March 2020! Miss Karen will be back with two new story times each week, and Miss Windy will have a live Pajama Story Time and live JiggleBugs each week, too!
Our weekly JiggleBugs and Story Time schedule is now as follows:
Mondays at 10:30am: JiggleBugs with Miss Windy at the Village Amphitheatre (in the event of inclement weather, we'll move inside to the Story Time Room).
Tuesdays at 10:30am: Toddler Story Time with Miss Karen in the Story Time Room (intended for ages 0 – 3)
Wednesdays at 10:30am: Preschool Story Time with Miss Karen in the Story Time Room (intended for ages 2 1/2 – 5)
Wednesdays at 6:30pm: Pajama Story Time with Miss Windy in the Story Time Room