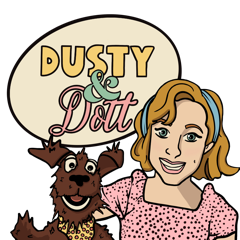 Monday, August 15 at 11 am at the Manlius Village Amphitheater
Our friends Dusty & Dott return to help us celebrate the end of summer reading. You might know Dusty & Dott from their Reading Buddies program on WCNY or from their reading adventures on YouTube.
In case of inclement weather, this event will be held indoors in the Village Auditorium.