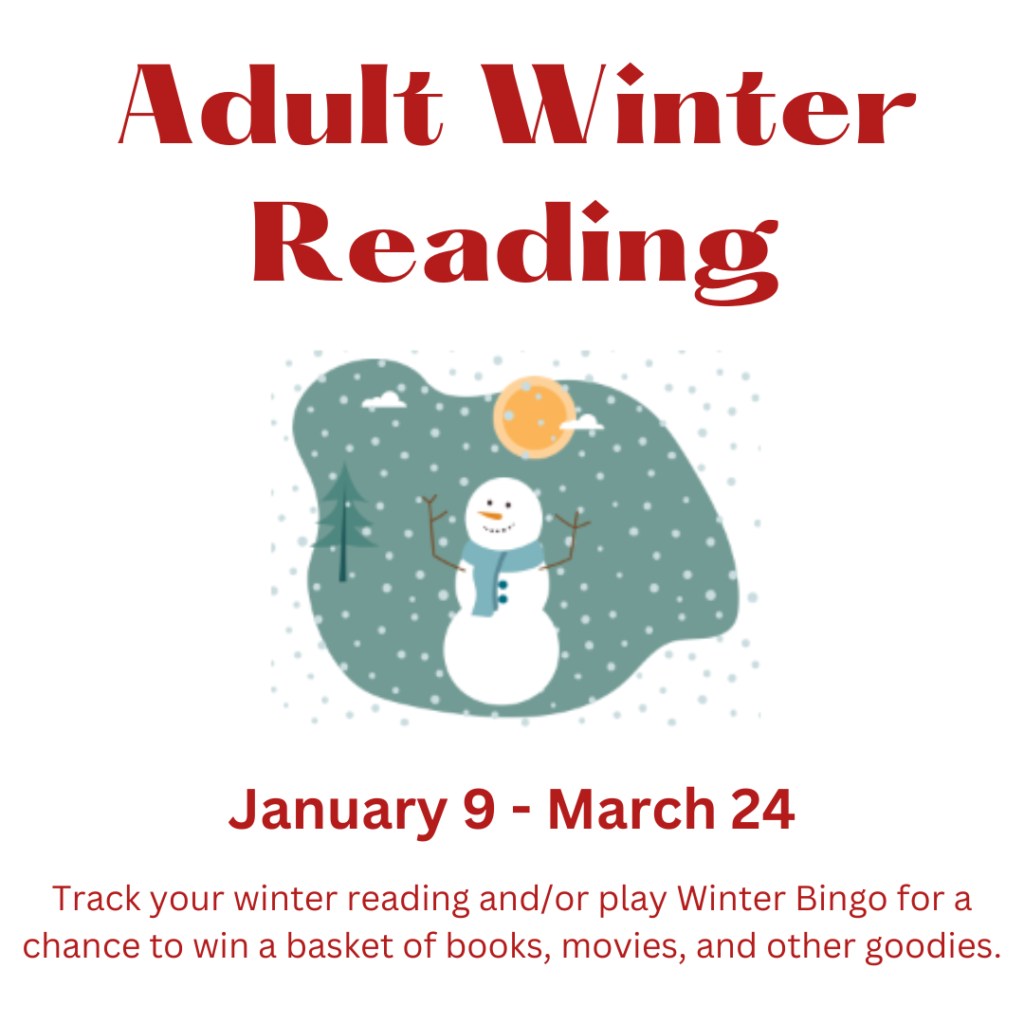 Adult Winter Reading starts January 9! Click here to sign up.
This program is designed for patrons aged 18+ to encourage well-rounded, life-long reading habits. Running this year from January 9 to March 24, there are two tracks for prizes, Winter Reading Classic, and Winter Reading Bingo. If you'd prefer to track your reading with physical cards, ask for them at our circulation desk.
Winter Reading Classic: Report each book you complete this Winter for ten points. Every fifty points earns you a virtual raffle ticket, which can be used to enter drawings for this year's raffle prize baskets.
Winter Reading Bingo: Complete fun challenges to earn entries for this year's raffle prize baskets. An entry is earned for each completed line; a full bingo card earns an extra entry.
Prize Drawings: The prize drawings will be held and winners notified on Tuesday, March 28.