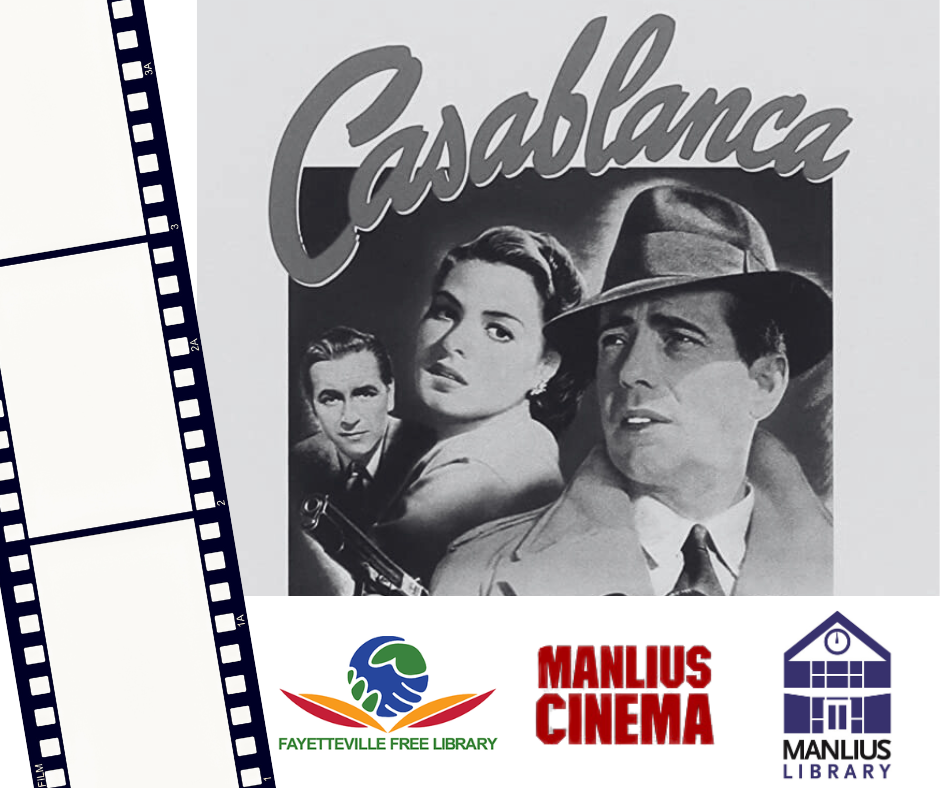 Wednesday, June 7 – Manlius Cinema and A.W. Wander
Film at 2 pm & Discussion at 4 pm
Join us for this special screening at the Manlius Cinema of the wartime classic. Afterwards, we'll go next door to A.W. Wander for a discussion of the film. Movie tickets just $5 at the door! Food and drinks available for purchase.
This is part of an ongoing monthly series in collaboration with the Manlius Cinema and Fayetteville Free Library. Stay tuned for upcoming dates, and see you at the movies!