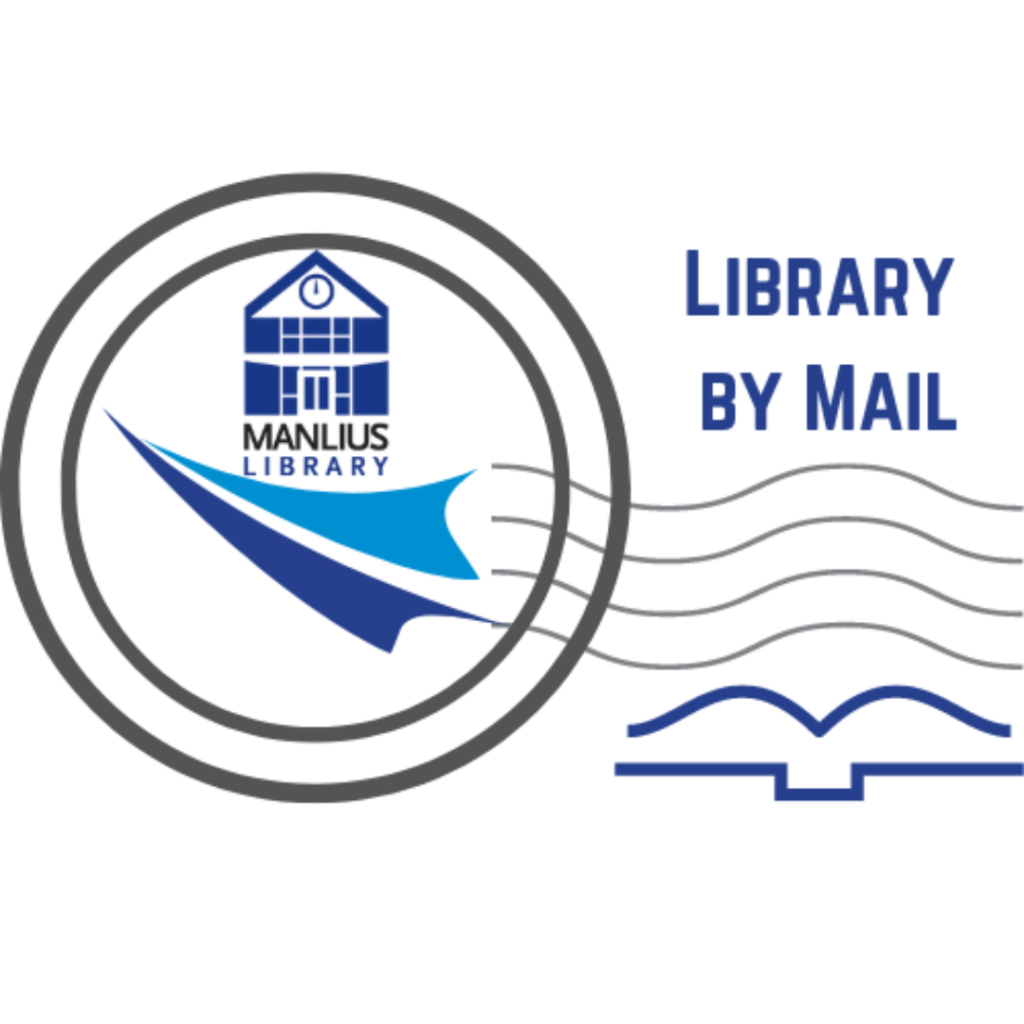 Library by Mail is Manlius Library's book and library item mailing service. With Library by Mail, qualifying patrons can request items from the library to be sent right to their door. After you're done with the items, just send them back (return postage included).
Who We Serve
Library by Mail caters to Fayetteville-Manlius patrons who are homebound with a short or long-term disability, non-drivers over 65 years of age, pregnant in the third trimester or high risk, up to 6 months after childbirth, or a parent of a child with a homebound disability.
How It Works
First, fill out and submit the initial application. After the application has been approved, you can place your first request. After your request has been processed, we will mail it out. When you are done with your items, you can use the postage and packaging provided to mail them back to us.
How to Apply
To apply, you have two options.
1. Print the PDF application, fill it out, and return it by mail to 1 Arkie Albanese Ave Manlius, NY 13104
OR
2. Click here to apply online & print this patient form to give to your doctor and return by mail or email
If you need help with the application, please email outreach@manliuslibrary.org or call 315-682-6400.
How to Place a Request
Once your application has been approved, you are ready to place a request. To place a request, you have three options:
1. Click here to fill out online request form
OR
2. Email outreach@manliuslibrary.org
OR
3. Call 315-682-6400
Common Questions
Q: How many items can I order?
A: You may request 2 items at a time.
Q: Do I need to live in Manlius?
A: No, but you must live in the Fayetteville-Manlius school district and have an OCPL library card.
Q: I just had a baby. Do I qualify?
A: Yes. If you are within 6 months of giving birth, a Fayetteville-Manlius school district resident, and OCPL cardholder, you qualify.
Q: Do I need to send in a doctor's note with my application?
A: You must include the patient form provided in the application, filled out by a health care or social service provider.
Q: I just had surgery. Do I qualify?
A: It depends. Your application and patient form will need to be reviewed to determine if you qualify post-surgery.
Q: How long will it take to hear back after I apply?
A: A librarian will contact you within 5 business days.
Q: If approved, how long is my application active?
A: If your application is approved, it is valid for one year (at which time, you fill out another application). The only exception is short-term disabilities, which are renewed on a case by case basis.
Q: Can I request audiobooks?
A: Yes, you may request books, audiobooks, magazines, select DVDs and Blu-Rays, and CDs.
Q: Can I request Rapid Reads and Fast Flicks?
A: No, you may only request items with a regular 21-day loaning period.
More questions? Call 315-682-6400 or email outreach@manliuslibrary.org.