You can request rooms for your group or organization online or by calling (315) 682-6400.
Click here to read our Room Use Policy.
Click here to request a room reservation online.
The Community Room accommodates up to 54 people and is designated for use by adult groups: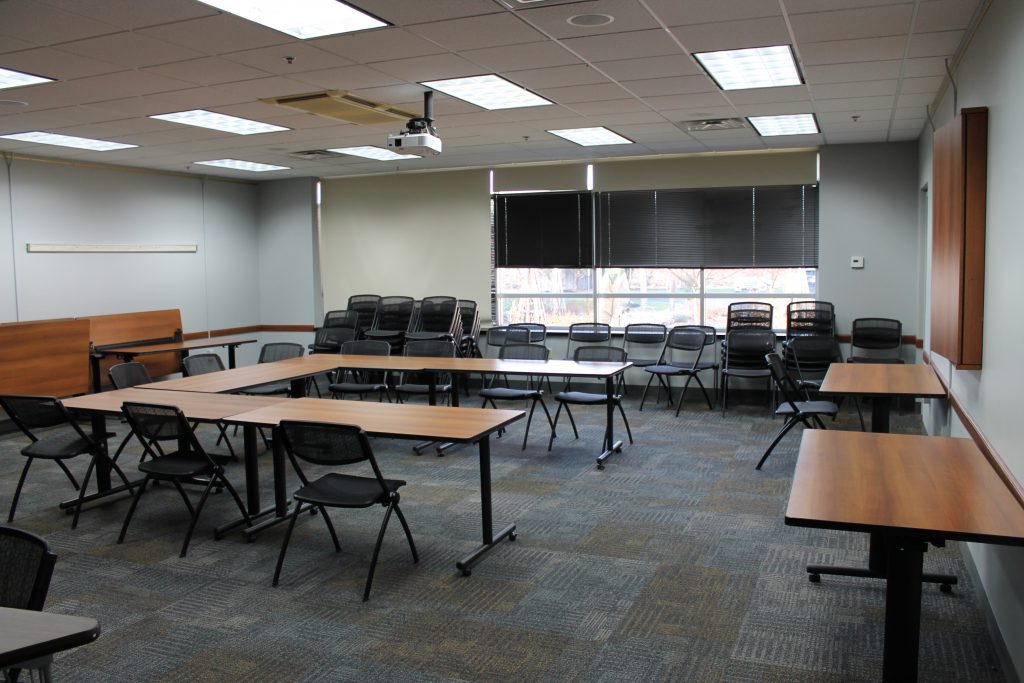 The Conference Room accommodates up to 22 people and is designated for use by adult groups. Please ensure that all food and drink is not placed directly on the large conference table. Food and drink should be placed on the side table: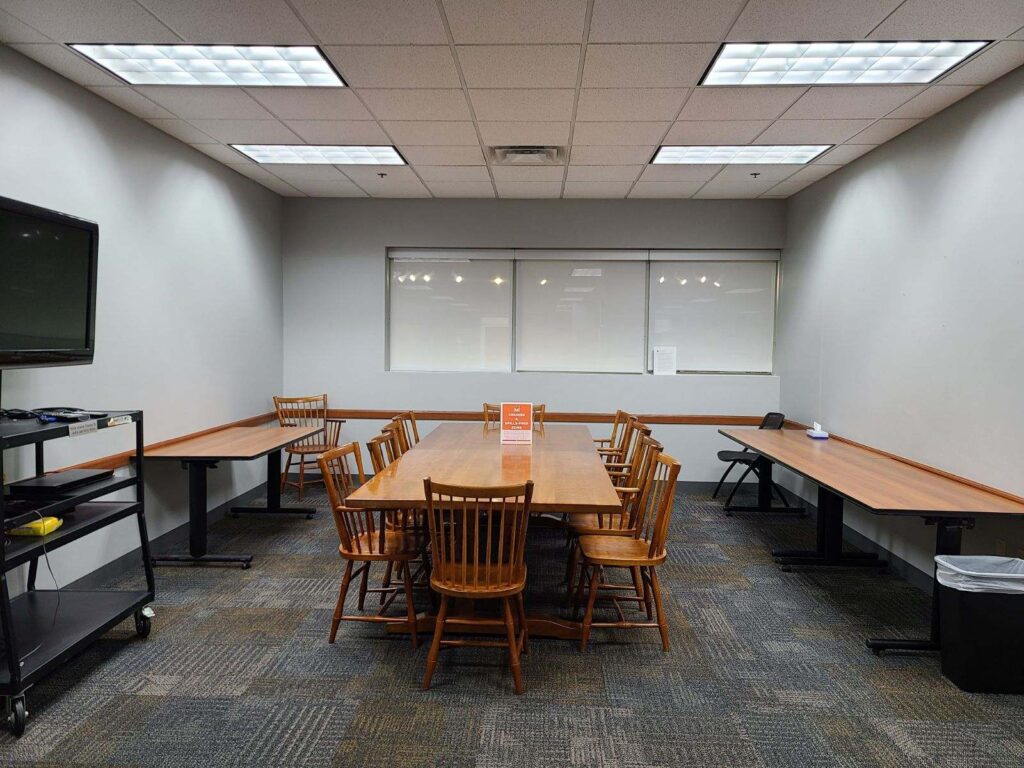 The Story Time Room accommodates up to 71 people and is designated for use by youth groups: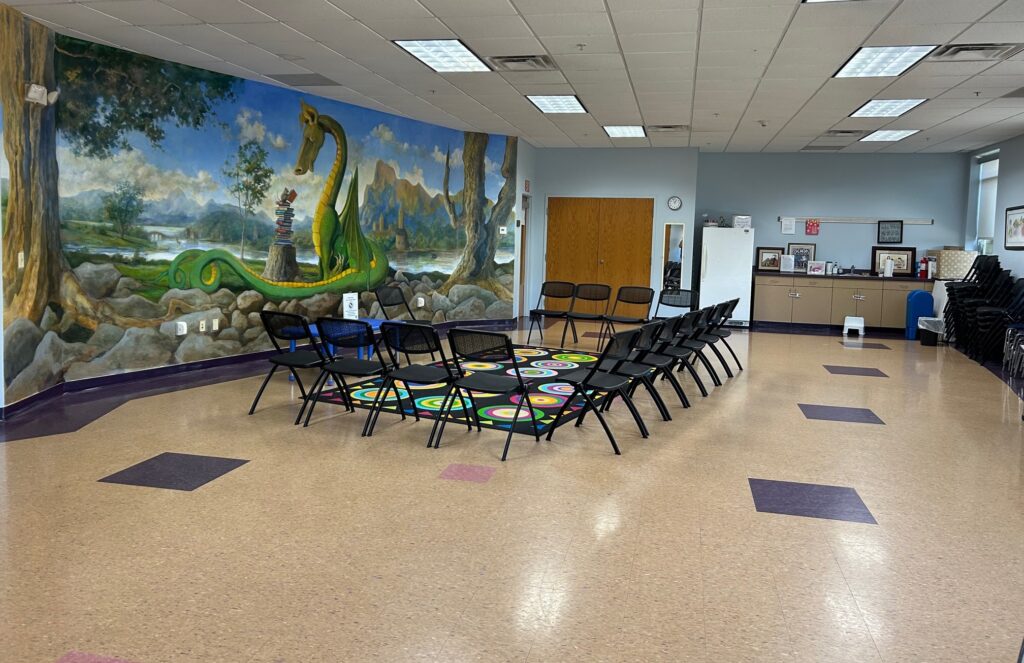 Display Window
Manlius Library has a large display window near the front desk. Local nonprofits may reserve this space for up to one month.
Email Lorie Finger to make a request.
The window is 2′ 4″ in depth, 8′ 6″ wide, and 5′ 6″ tall.
Telehealth at Manlius Library
Need space, internet access, or a device for your telehealth appointment?
As part of the NY Statewide Senior Action Council program, Manlius Library is proud to offer our meeting rooms, free internet access, and laptops to assist patrons with their telehealth needs.
You must have your telehealth appointment set up with your medical professional before setting up an appointment with our library, as we do not schedule telehealth appointments.
Please contact Alex Bastian to set up your telehealth appointment.
Please stop by our front desk before your appointment to be let into your reserved room, and let us know if you need to borrow a laptop. We are happy to assist with setting up your laptop, but will not be available to help with your telehealth appointments due to HIPAA laws.