Accessibility
Manlius Library is committed to fostering an environment that allows our patrons to succeed. Our staff prioritizes providing reasonable and timely access to the information needs of all. We work to ensure that our collection, technologies, and other resources are accessible to all and compliant with the Americans with Disabilities Act (ADA).
Facilities
Accessible restrooms and meeting rooms
All public rooms on both levels of our building are accessible
Automatic doors at both entrances
Designated accessible parking spaces available on both sides of the main entrance
Accessible public computer workstations
Service Animals
In compliance with the ADA and the NYS Office of Attorney General's Civil Rights Bureau, service animals are welcome in all publicly accessible areas of our building.
Assistive Technology
Manlius Library has a Zoomax handheld video magnifier available at the front desk for patron use within the library. We also have two large magnifying glasses.
Manlius Library also has a Perkins Brailler, available for in-house use.
Item Retrieval Help
Upon request, library staff will assist with the retrieval of physical and electronic resources in our collection. Time needed for retrieval will vary depending on staff availability.
Picking up Items
Manlius Library is proud to offer library pick-up services via Curbside Pickup. To arrange to have your held or other items placed on the Curbside Pickup shelf in the vestibule, give us a call at 315-682-6400.
If you are unable to reach the vestibule to collect your items via the Curbside Pickup shelf, please call us from our parking lot at 315-682-6400. One of our staff members will bring your items out to your vehicle.
Plan Ahead
If you have questions, please call us at 315-682-6400 or email us at help@manliuslibrary.org to confirm that assistance will be available during the time of your visit.
Closed Captioning
Closed captioning is now available for all of our recordings on Facebook and YouTube. To enable closed captioning, please toggle the caption icons as circled in the attached picture. If you cannot find the caption icons on Facebook, please enable the caption setting in your options. To enable the caption setting, follow these quick steps below:
1. Click in the top right of Facebook.
2. Select Settings & Privacy, then click Settings.
3. Scroll down and click Videos in the left column.
4. Click Off next to Always Show Captions.
5. Select On to turn on captions for Facebook videos, when available. Please send any questions you may have to help@manliuslibrary.org.
Note: Please allow 24 hours for the caption button to show up on your Facebook videos.
Dyslexic Font available on OverDrive & Libby
Read here to learn how you can enable a dyslexic-friendly font on Libby!
Inter-Library Loan (ILL)
Didn't find what you were looking for in the catalog? Our Interlibrary Loan (ILL) service may be able to help. Books, audiobooks, DVDs, music CDs, periodical articles, and even music scores often can be borrowed from libraries outside of the Onondaga County Public Library System.
If we are unable to borrow an item from another library, we may consider it for purchase, so please visit or call the library and talk to a librarian.
Patrons using ILL service must use their own, valid OCPL card (no fines or overdue items, and the card must have a current address and phone number). Please be aware that ILL items requested through the Manlius Library must be picked up and returned to Manlius Library.
For further information or to ask for an item, please telephone (315) 682-6400 during regular library hours or email us at MNill@manliuslibrary.org.
Library by Mail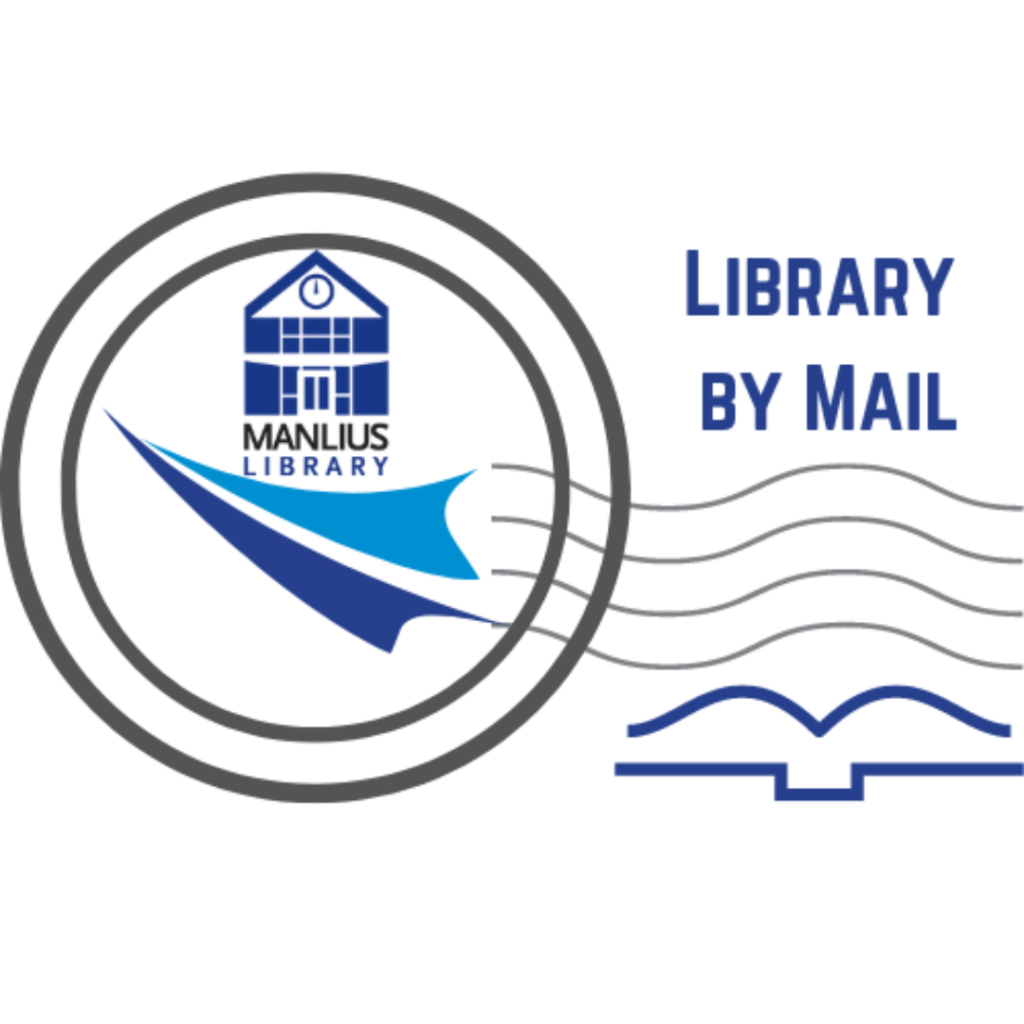 Library by Mail is Manlius Library's book and library item mailing service. With Library by Mail, qualifying patrons can request items from the library to be sent right to their door. After you're done with the items, just send them back (return postage included).
Who We Serve
Library by Mail caters to Fayetteville-Manlius patrons who are homebound with a short or long-term disability, non-drivers over 65 years of age, pregnant in the third trimester or high risk, up to 6 months after childbirth, or a parent of a child with a homebound disability.
How It Works
First, fill out and submit the initial application. After the application has been approved, you can place your first request. After your request has been processed, we will mail it out. When you are done with your items, you can use the postage and packaging provided to mail them back to us.
How to Apply
To apply, you have two options.
1. Print the PDF application, fill it out, and return it by mail to 1 Arkie Albanese Ave Manlius, NY 13104
OR
2. Click here to apply online & print this patient form to give to your doctor and return by mail or email
If you need help with the application, please email outreach@manliuslibrary.org or call 315-682-6400.
How to Place a Request
Once your application has been approved, you are ready to place a request. To place a request, you have three options:
1. Click here to fill out online request form
OR
2. Email outreach@manliuslibrary.org
OR
3. Call 315-682-6400
Common Questions
Q: How many items can I order?
A: You may request 2 items at a time.
Q: Do I need to live in Manlius?
A: No, but you must live in the Fayetteville-Manlius school district and have an OCPL library card.
Q: I just had a baby. Do I qualify?
A: Yes. If you are within 6 months of giving birth, a Fayetteville-Manlius school district resident, and OCPL cardholder, you qualify.
Q: Do I need to send in a doctor's note with my application?
A: You must include the patient form provided in the application, filled out by a health care or social service provider.
Q: I just had surgery. Do I qualify?
A: It depends. Your application and patient form will need to be reviewed to determine if you qualify post-surgery.
Q: How long will it take to hear back after I apply?
A: A librarian will contact you within 5 business days.
Q: If approved, how long is my application active?
A: If your application is approved, it is valid for one year (at which time, you fill out another application). The only exception is short-term disabilities, which are renewed on a case by case basis.
Q: Can I request audiobooks?
A: Yes, you may request books, audiobooks, magazines, select DVDs and Blu-Rays, and CDs.
Q: Can I request Rapid Reads and Fast Flicks?
A: No, you may only request items with a regular 21-day loaning period.
More questions? Call 315-682-6400 or email outreach@manliuslibrary.org.
Meeting Rooms
You can request rooms for your group or organization online or by calling (315) 682-6400. Click here for more information.
Notary Services
We offer free notary services most days of the week.
While we have multiple notaries on staff, schedules vary. Call 315-682-6400 to confirm availability during the hours that we are open.
Please bring your photo ID.
We are unable to notarize wills or certify official copies of Birth, Marriage, and Death Certificates. Contact the County Clerk at 315-435-2227 for wills notarized.
Outreach Services
Manlius Library's Outreach Services reach beyond the bounds of the library walls to engage with the community, build relationships, and connect people with our services.
Contact: outreach@manliuslibrary.org
Farmer's Market
Find us at the Fayetteville Farmer's Market; we visit once a month during the summer season! Stop by and say hi. The Farmers Market is located at 317 Towne Dr., Fayetteville, NY 13066, in the parking lot near Target and Marshall's in Fayetteville.
Library by Mail
Library by Mail is our brand new book mailing service. Qualifying patrons are now able to request two library items per month to be shipped right to their door. Are you homebound? Just had a baby? You may qualify for Library by Mail. Click here for more information.
Little Free Libraries
Need help keeping your Little Free Library stocked? Want to rotate items to keep it fresh? We can help with that. Contact Michelle at outreach@manliuslibrary.org to inquire. Looking to start a Little Free Library? We can help get you started with that, too.
Senior Residential and Day Programs
Manlius Library makes weekly visits to Limestone Gardens, Brookdale Manlius, and Silver Fox Adult Day Center. We are also at the Manlius Senior Activity Centre for Tech Time every Friday at 11 am. If you are interested in making an appointment for Tech Time, visit the Senior Centre or give them a call at 315-682-7889.
Youth and Teen Outreach
Our librarians make regular visits to the local high school, elementary, and middle schools, in addition to the YMCAs for Story Times. You can also catch us at the Manlius Senior Activity Centre, Brookdale Manlius, and Immaculate Conception, as well as collaborating with the Manlius Village Recreation Department.
Have a Suggestion?
Do you have an idea for outreach services? Do you see a need in our community that is not being met? Would you like to partner with us? Please reach out to outreach@manliuslibrary.org or call 315-682-6400 and ask for Michelle.
Tax Forms
The library orders federal and state tax forms and they arrive throughout February and March in limited supplies. They are available near the front door.
If you're looking for general tax resources, visit:
Federal Forms
New York State Tax Forms
Test Proctoring
The library will proctor written, emailed, or online exams. There is no charge for this service. A minimum of 24 hours notice is required before any test will be proctored. It is the responsibility of the student to contact the library and make an appointment to take the test. Appointments can be made in person, by phone, or by email. Students must schedule a time during our operating hours with the assigned proctor. The test must be completed 30 minutes before the library closes. Proctors will enforce any time limits or other rules set forth in exam materials.
Students must be on time for their appointment and are responsible for notifying the proctor if they cannot make the appointment or if they are running late. Students are responsible for ensuring that the exam and other required materials are sent to the proctor from the learning institution before arriving to take the test. The proctor is not responsible for contacting the learning institution to get exam materials or proctor forms but will return proctor forms directly to the school when asked to do so. The student should also verify that the proctor has received exam materials before arriving to take the test. Please be mindful of the following:
Students must bring all supplies needed (e.g., calculator, pen, pencil) to complete the test.
Library computers will not be modified to accommodate online tests. Installation of any special software needed to take the exam will not be allowed.
The Library will extend the standard two-hour computer time limit to accommodate tests that have time limits of two hours or longer.
At the time of testing, students must provide current photo I.D. that matches the name on the testing materials.
The proctor will not enter personal information (SSN, home phone or address) on proctor forms.
Students are required to bring a stamped, addressed envelope to mail written exams. The library will mail the test as soon as the test is complete (normal mail pickup schedules apply). Once the test is mailed, the library is not responsible for receipt of the exam by the learning institution. Any UPS or FedEx envelopes are the responsibility of the student to send.