Manlius Library has a local history section located along the back wall near the Teen Area. Delicate historical materials have been given to the Manlius Historical Society for safe keeping. Below, find a few local history projects the library has worked on in addition to a listing of materials from other sources.
Village of Manlius Collection

Manlius Library was awarded a 2017 RBDB grant from CLRC, a regional library council located in Syracuse, a grant to administer to the Manlius Historical Society.
The historical society has scanned, described and uploaded 590 of their most popular Manlius items: the Village of Manlius Collection. These images can now be seen by everyone for free, 24/7, on NY Heritage. Click here to see the entire collection.
Fayetteville-Manlius Yearbooks
In 2016, Manlius Library was awarded a grant from CLRC to pilot a yearbook digitization project. In collaboration with the Fayetteville-Manlius School District and the Manlius Historical Society, Manlius Library is scanning yearbooks from Manlius High School, the Manlius School, and the F-M High School.
These yearbooks are described and uploaded into nyheritage.org, a portal for digital history of the Empire state, and will be then also harvested into the Digital Public Library of America.
Click here to see our growing collection of digitized yearbooks.
Voices Magazine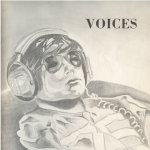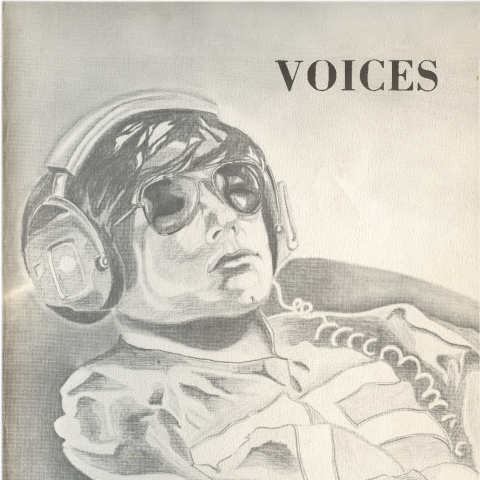 Voices is an award-winning magazine produced by Fayetteville-Manlius High School students on an annual basis. This magazine has annually showcased the creative talent and writing of students for over six decades.
This collection was made possible via an Access & Digitization grant offered by CLRC. Digitization and metadata work on the project was completed by Manlius Library and Manlius Historical Society staff members.
Manlius Library's digital collection of Voices magazines features most of the issues produced from 1956 to 2018. Click here to see the digitized collection of Voices magazines.
Historic Walking Tours of Manlius
A Self-Guided Walking Tour of Manlius
Part of our local history collection includes this self-guided walking tour of the village of Manlius, printed in the 1970s by Manlius Library.
Click here to download and view the pamphlet.
Let Your Memories Speak: Local Heroes, Local Stories
Celebrate our veterans this Memorial Day by enjoying moving stories from WWII veterans. This oral history project, known as Let Your Memories Speak, was a collaboration between the Manlius Historical Society and the Manlius Library.
Video 1: Tuesday, May 20, 2014
Command Sergeant Major and 24 year reservist Robert Good, military historian Ralph Richter, infantryman Patrick Heagerty, infantryman David Schism, and 8th Air Force Bombardier Bill Titley.
Video 2: May 31, 2016
Reginald Adams and Donald C. Nash. Click here to read the transcript.
Manlius Village Historic District
In 1973, Manlius Town Historian Barbara Rivette successfully applied for Onondaga County's first historic district: The Manlius Village Historic District, a three block area comprising 46 buildings around Seneca, Pleasant, and North streets. In this application, you can read about the cultural and historic significance that the village of Manlius has had, as well as the architectural history of these buildings.
Click here to download and view the 1973 Historic District application.
Other Resources
An 1860 map of Onondaga County is available through the University of Wisconsin.
An 1874 map is available for purchase through historicmapworks.com, but is also accessible to view here.