Manlius residents Harold Jones, Professor Emeritus of Spanish at Syracuse University, and his wife Barbara donated a collection of eighteen prints of works by John James Audubon to the Manlius Library in 2015. The gallery was unveiled at the library's centennial celebration and is focused on birds that can be found in the upstate New York area.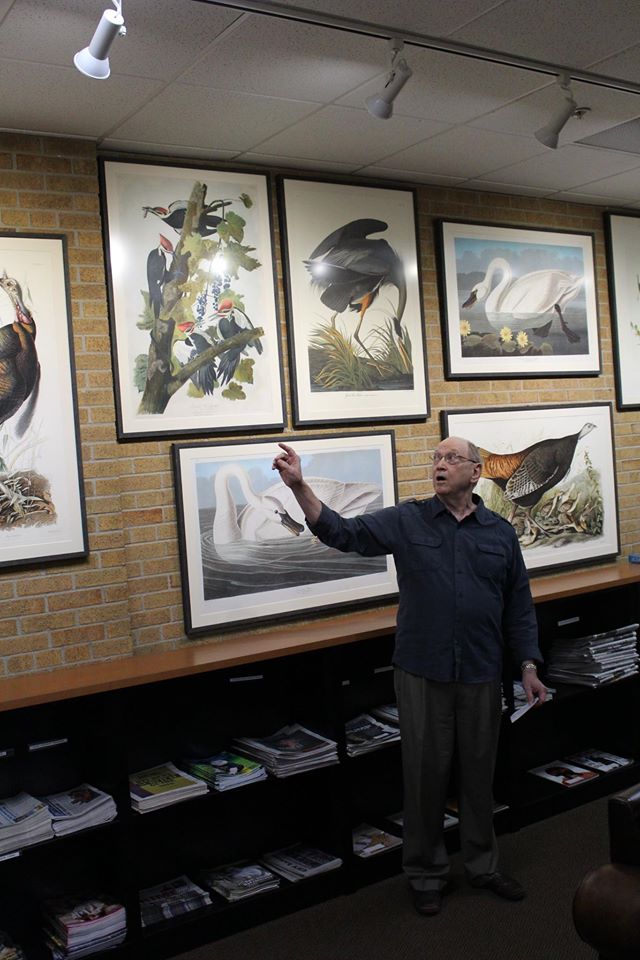 Included in the collection area a number of hand-colored restrike editions from the first Double Elephant Edition using Audubon's original copper plate, created by the American Museum of Natural History in a limited quantity of 125. There are also a number of prints from the Bien edition c. 1860 which were created using chromolithography. Of course, there are also striking editions of Manlius's most notable bird, the swan. A library of books about Audubon and his prints complete the collection, all located in the lounge area.
Our complete collection also features explanatory notes written by Dr. Jones himself.
Watch and listen to Dr. Jones talk about the collection below.